Meteorology and Remote Sensing
Our ambition is to make the wind visible through advanced remote sensing technology. By investigating atmospheric flow phenomena related to wind resources, wind turbine site conditions, and atmospheric conditions in general, we can develop better design and siting of wind farms, increase power production and reduce loads.
Focused on the lowest part of the atmosphere, we develop and use scanning wind lidars to validate meteorological theories and models relevant for wind energy. We also sense offshore winds by satellite in order to understand flow around wind farms. We characterize turbulence and precipitation which create adverse conditions for wind turbines.
Boundary-layer meteorology

Remote sensing of wind and other quantities relevant for wind energy

Anemometry
Experimental meteorology
Applied photonics
Analysis and interpretation of meteorological observations

Remote sensing of wind with profiling, turbine mounted, and scanning Doppler lidars

Analysis and interpretation of satellite data
Research area & applications
Doppler lidars for research in wind resources, wind turbine control, wind tunnels, and flow around wind turbines and other objects

Extraction of wind resources, flow patterns, waves, precipitation, and sea temperature offshore and land surface characteristics from satellites

Experimental validation of theories and models of flow in the atmosphere and around wind turbines
Head of Section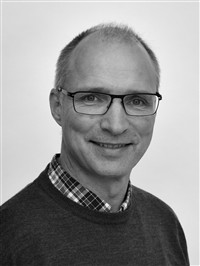 Jakob Mann Professor og sektionsleder Phone: +45 46775019 Mobile: +45 21362962 jmsq@dtu.dk