Test Centre Høvsøre
DTU Wind Energy runs Test Centre Høvsøre on the West coast of Jutland. At the seven testing stands, international companies test their wind turbine concepts and collect data from tests carried out on the turbines. It is possible to test and document safety, the turbine's performance and noise emission.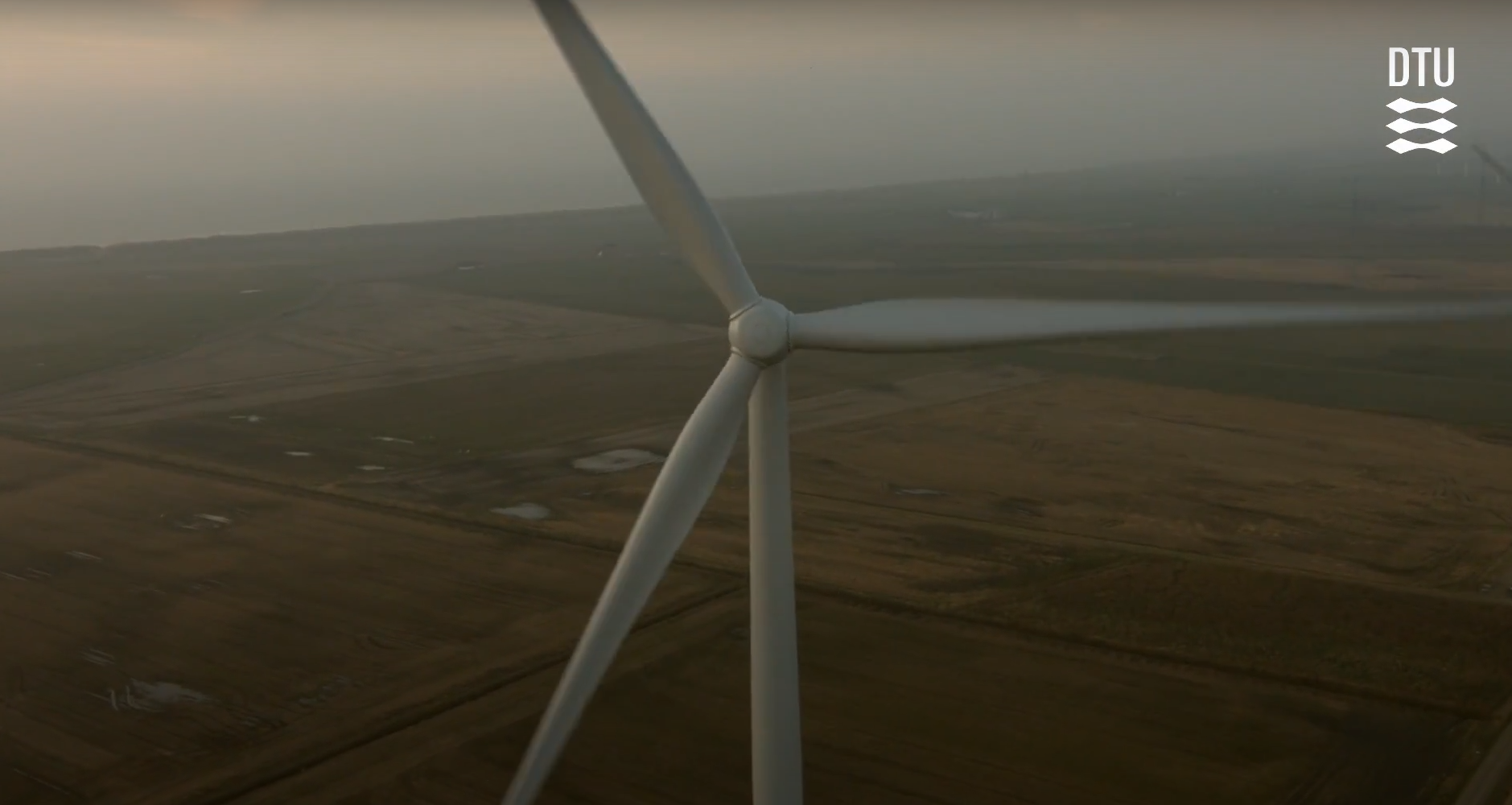 At Høvsøre, the wind from the North Sea blows almost undisturbed to the turbines on the test centre, and the wind thus reaches a strength corresponding to the conditions for turbines erected offshore. The flat terrain west of the test centre means that the wind conditions at the turbines are very well-documented.
A measuring mast has been erected west of each turbine and a meteorological mast south of the turbine row. There are also two 165-metre light masts east of the turbine row.
Taller wind turbines in the future
From 2019, it has been possible to test seven offshore wind turbines at test centre Høvsøre after the Danish Government decided to expand the test centre with two additional test stands.
After the expansion of the test centre, it is possible to test taller wind turbines. Before the expansion, it was possible to test wind turbines of up to 165 metres in height - measured from the ground to the upper blade tip. After the expansion, it is possible to test offshore wind turbines of up to 200 metres.
Stand
Virksom-
hed
Vindmølle-
type
Effect MW
Rotor Diameter (meters)
Hub højde (meter)
Tip højde (meter)
End of rental period
1
Vestas

01.10.2027
2
Vestas
Vestas
V116
2.0
116
92
159,5
30.09.2024
3
Siemens Gamesa Renewable Energy
SG
5.0
145
127,5
200
31.10.2024
4
-


5
Siemens Gamesa Renewable Energy

SWT-DD-120
4,5
120
99.5
159,5
31.10.2022
6
Siemens Gamesa Renewable Energy
28.02.2025
7
Siemens Gamesa Renewable Energy

SG
6,0
170
115
200
31.07.2026