Test Centre Østerild
Test Centre Østerild is located at the west coast of Northern Jutland. It has some of the best wind conditions in the world and allow the manufacturers to test full sized turbines before they enter the market.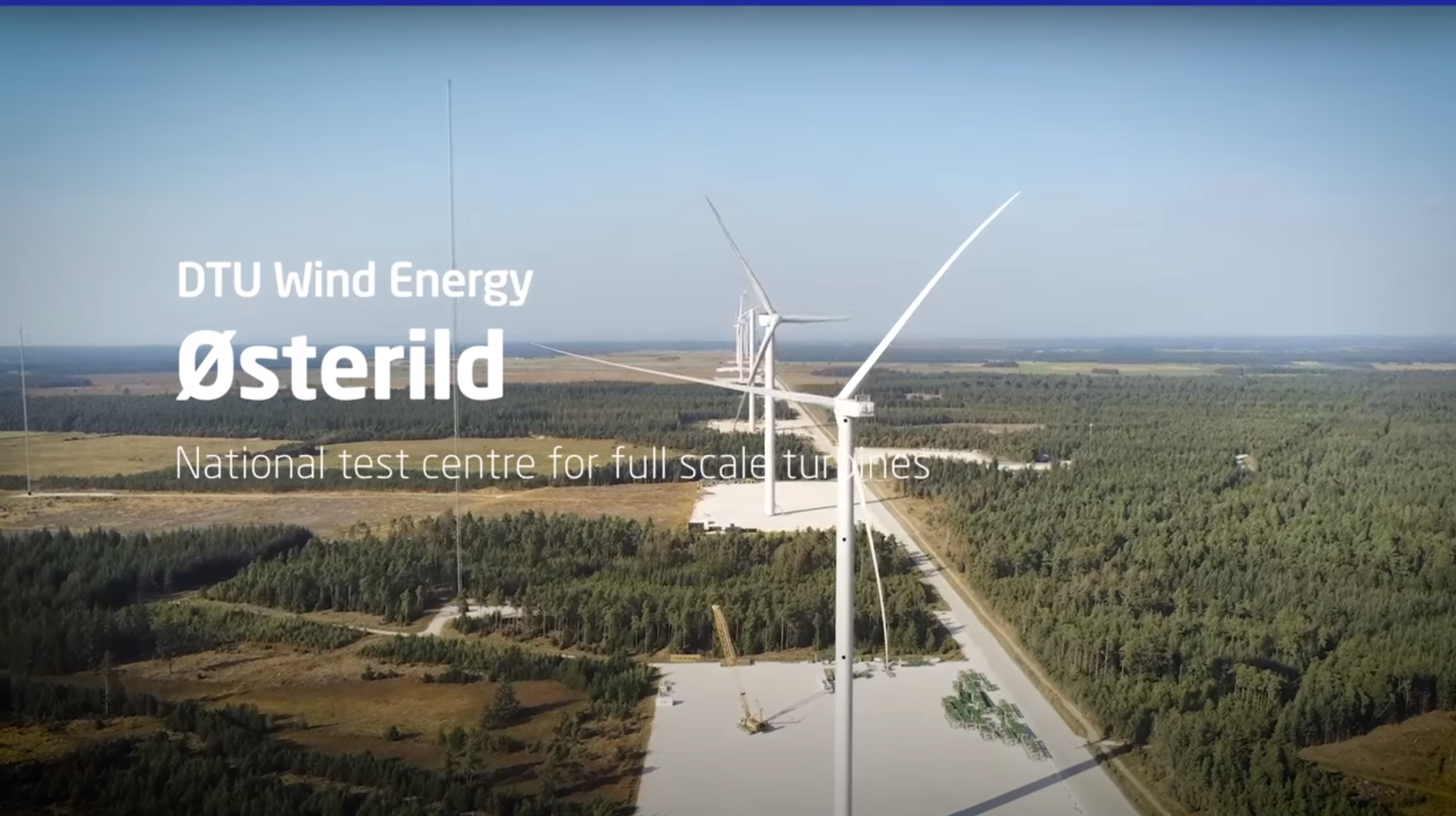 At Test Centre Østerild it is possible to test nine wind turbines.
Owner and lessee
There are nine testing stands in Østerild. Vestas Wind Systems and Siemens Gamesa Renewable Energy are the owners of four of the test stands. DTU Wind Energy is the operator of the remaining five stands.
Stand Number
Company
Type of wind turbine
Effect MW
Rotor diameter (meters)
Hub height (meters)
Tip height (meters)
End of rental period
1
Siemens Gamesa Renewable Energy
SG DD-167
8.0
167
120
203,5


2
Vestas
V150
6.0
150
154
227
3
New Vestas wind turbine coming soon
V236
15.0
236
163
280
4
Vestas
V162
6.0
160
154
237
21.01.2038
5
Vestas
V155
3,45
155
140
213
31.08.2028
6
Siemens

Gamesa Renewable Energy

SG-DD-236
14.0
236
160
278
7

Siemens Gamesa Renewable Energy

SG DD-222
14.0
222
160
271

8

Siemens Gamesa Renewable Energy

SG-DD-200

11.0
200
140
240
28.02.2031
9
GE
GE6,0-158
6.0
158
118
195



01.09.2025
Visitors Centre
More than 30.000 guests make their way to Østerild annually. For more information:
www.testcenter.dk